Briefly about secondary education in Hong Kong

Schooling in Hong Kong is free of charge and is mandatory until the age of 15. After elementary school, studies last for 6 years: three years of junior and three years of senior secondary education.

There are 3 main types of secondary schools:

Public;
Subsidized (funded by the government, but managed by voluntary bodies);
Private (some receive financial assistance from the government but are owned by private entities).

Public and subsidized schools do not charge tuition. They offer programs recommended by the government. International schools create their own programs and mainly English-speaking foreign students study there.

At the end of the last year, students take the state exam for the Hong Kong Diploma of Secondary Education (HKDSE). The exam is recognized not only in local universities but also in about 280 foreign higher education institutions, including Cambridge and Yale universities.
Education in Hong Kong incorporates the best qualities and traditions of the British educational system and Chinese approach to hard-work. Universities of the region entered the top 100 best according to the QS ranking, and the number of foreign students in 8 state universities exceeded 5000 in 2018[1]. Despite its small size, Hong Kong is one of the leading financial and trade centres of Asia and the world. The Hong Kong SAR government does not stop there: it invests heavily in education in an attempt to strengthen the position of the region as the educational centre of Asia. Studying in an ultramodern cosmopolitan city will open up great opportunities not only for student research and knowledge but also for prestigious employment.
Advantages of education in Hong Kong

High quality. Qualifications of educational institutions in Hong Kong are internationally recognized. Academic freedom, the internationality of universities and strict control over compliance with international standards are bearing fruit: 5 out of 8 existing state universities are in the top 100 according to the QS ranking 2021. And Hong Kong University of Science and Technology is the best young university in the world according to THE, which also includes Hong Kong City University and Hong Kong Polytechnic University, ranking 5 and 15 respectively.
The English language. Hong Kong is an international city where English and Chinese are the official languages. Most university programs are taught in English, with the exception of some short courses. Many universities offer foreign students courses in Cantonese and Putonghua. This is how students learn about Chinese culture and observe the society from within. Despite the fact that Cantonese is native to most Hong Kongers, foreigners do not encounter a language barrier in everyday life. Street signs, restaurant menus, and government announcements are bilingual, and signs at train stations, buses, and ferries are written in Cantonese, English, and Putonghua.
Job prospects. Education received in Hong Kong is highly regarded in the international arena. Therefore, a young specialist can find a job anywhere in the world. In Hong Kong itself, more than 9000 Chinese and international companies are based, employing more than 490000 employees[2]. So, a high school graduate has the opportunity to gain valuable work experience in world-famous companies. It is worth noting that many enterprises prefer candidates who know Asian culture from the inside and have received their education here. Moreover, the government itself encourages graduates to stay and work in Hong Kong. The immigration program allows fresh graduates to look for work within 12 months after graduation.
Educational culture. Hong Kong has adopted the British model of education. However, many academic moments have their roots in Chinese (Cantonese) culture. Much attention is paid to exams and grades, and the key values ​​of students are hard work and diligence. Students take responsibility for the learning process themselves. They independently monitor academic progress and monitor the set of credits needed to complete the course. Students are always given a general idea of education, for example, why they are given precisely this knowledge and why they should learn it.
Dynamism and modernity. Hong Kong is a centre of world trade and an international metropolis with a dynamic lifestyle. It hosts concerts of celebrities, festivals of art and cinema, sports and carnivals. Thousands of tourists from all over the world come to Hong Kong to celebrate the Chinese New Year. The city itself is amazing with spectacular views on the tops of skyscrapers, the intense flow of traffic and the lights of the highrise. Studying in such an atmosphere is an additional motivation and inspiration for many students.
Travel and nature. Hong Kong does not consist only from a dense downtown, narrow sidewalks clogged with pedestrians and a huge number of cheap restaurants. Around the city there are forests, mountain ranges, beaches and country parks. Therefore, after a hard day of work, students can easily change the scenery — you just need to go outside the city. Hong Kong residents relax in nature, sunbathe on the beaches and go boating or kayaking. In addition to local tourism, students can travel longer distances. China is a 20-minute train ride away, Macau is a 1-hour boat ride, and just one weekend is enough for small trips to Southeast Asia.
Infrastructure. Hong Kong has developed transport infrastructure: buses run around the clock. There are rarely traffic jams. Hong Kong also ranks 10th among the best student cities in the world in the QS rating[3].
Deficiencies of education in Hong Kong

High cost. Hong Kong shares the title of the most expensive city in the world with Osaka and Singapore in 2020[4]. Therefore, accommodation and meals in the region might be quite pricey. However, if we compare the cost of universities in Hong Kong with universities in Europe and the United States, studying here is still way cheaper. In turn, universities provide scholarships and grants to outstanding students. Financial assistance partially or fully covers tuition costs.
Asian upbringing. Students in Hong Kong are generally purposeful and ambitious, but often silent in class. Great emphasis in the interaction of students with professors is placed on courtesy and respect to seniority. Therefore, students who are accustomed to a more democratic academic environment will have to adapt. Of course, there are classes that encourage discussion and exchange of views. However, in this case, the expression of one's own opinion does not improve or worsen the student's grades.
Strict discipline. Local residents strictly follow the rules, work hard and show responsibility in all areas of life. In turn, this applies to education. Stress and competition in the classroom, hard work and zeal of students create a highly disciplined atmosphere. For example, for constant cases of being late or absent one can be expelled from the institution. Hong Kongers also place education at the forefront and are always busy with studying or talking with family, so making friends with locals is not an easy task.
Expensive accommodation. In addition to the fact that housing in Hong Kong is expensive, it is also quickly booked. The least expensive option is the campus dormitories. Students are advised to contact the university and book a room as soon as possible before the start of classes.
Heavy accent when speaking English. Since the locals speak Cantonese, it might feel unusual for foreigners to hear a Chinese accent at first. Moreover, most of the students in Hong Kong are foreigners themselves: Malays, Hindus, Pakistanis, Iranians, Arabs and Europeans, so the mottled sound of the English language will also be found in the classroom. However, after a while, this can prove advantageous: you will understand the accents of different nationalities.
Hot climate. Hong Kong's climate is subtropical and for the majority of students, it is too hot and humid. Since air conditioners are installed practically everywhere, at first it will be unusual to get from street hell into cool classrooms or libraries. In Hong Kong, typhoons are also an often occurrence, during which offices, shops, schools are closed, and flights are sometimes cancelled. And the ecological situation of the city leaves much to be desired. Air pollution is considered a serious problem. The main reasons are the world's highest traffic density and coal power plants.
Cost and structure of education in Hong Kong
Type of Education
Age
Duration
Min. cost
Avg. cost
Min. language proficiency
Exams
Summer camp
6+
1-9 weeks
352

USD

/week
638

USD

/week
-
-
Language schools
12+
1-52 weeks
350

USD

/week
843

USD

/week
A1
On-site at schools
Language courses at university


5 to 30 weeks
319

USD

/week
855

USD

/week
-
-
Secondary education
12+
1-12 years
Free
1,915

USD

/year

B1

Exam/interview
Foundation
17+
1-2 years
4,852

USD

/year
15,321

USD

/year
B2
IELTS 5.5
Bachelor's
17+
3-4 years
11,746

USD

/year
17,875

USD

/year
B2
TOEFL 79/IELTS 6.0
Master's
20+
1-3 years

5,362 USD/year

19,151

USD

/year
C1
TOEFL 80/IELTS 6.5
MBA
20+
1-2 years
21,960

USD

/year
72,775

USD

/year
C1
TOEFL 80/IELTS 6.5
Doctoral
20+
2-4 years
10,750

USD

/year
31,919

USD

/year
C1
TOEFL 80/IELTS 6.5
Additional costs

Expense
Average cost
Registration fees
38

USD

Visa
24

USD

Accommodation
2,298

USD

/17,875

USD

per year
Insurance
230

USD

/year
Food
383

USD

/month
Public transport
51

USD

/month
All prices and requirements are approximate. Data must be clarified on the websites of universities.
Options and schemes for admission to Hong Kong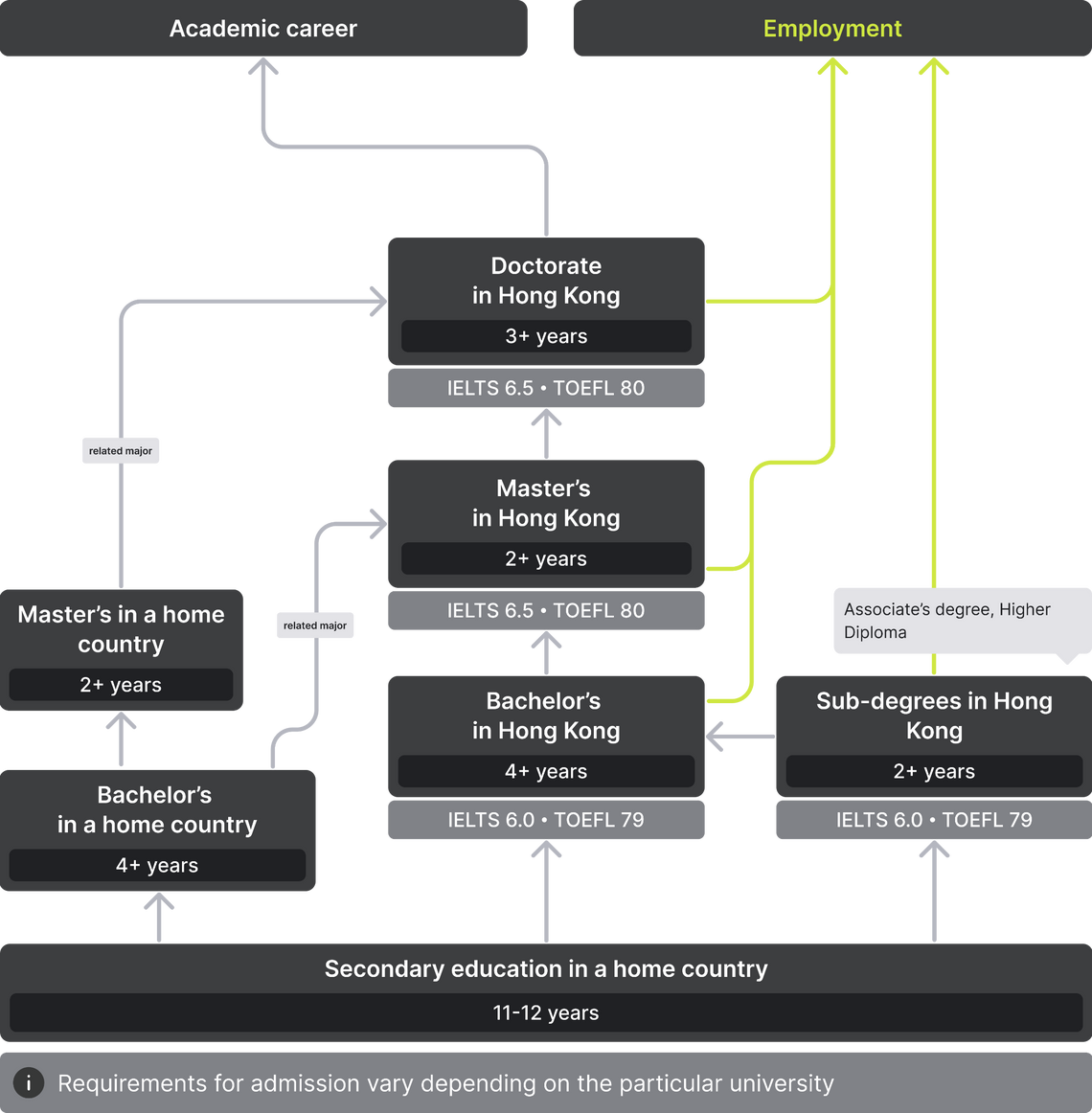 Need help with admission?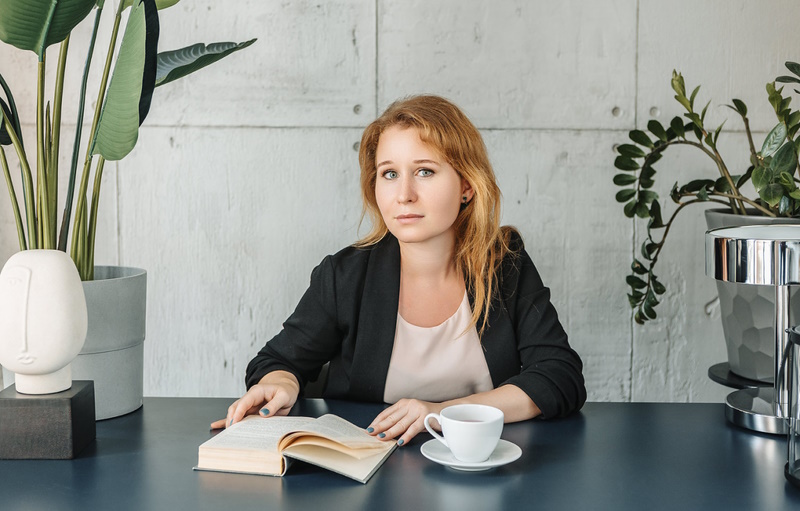 Admission and requirements at universities in Hong Kong
Universities in Hong Kong have a high degree of autonomy in the admission of students. Therefore, there are no uniform requirements for admission, they vary from university to university and from program to program. Educational institutions accept students based on academic and other achievements. Depending on their specialty, candidates are additionally invited for interviews.
As a rule, the main list of documents includes:
Results of final exams in a home country (if any);
To apply, the student needs to get acquainted with the educational institutions of Hong Kong and choose the appropriate program. Usually, all the necessary information is indicated on the websites of universities which include admission requirements and application deadlines. If you have questions, you can contact the admissions office of the university.
Legalization and recognition of a diploma in Hong Kong
Hong Kong is a part of the Hague Convention on the legalization of documents, therefore if your country is also a member of the Convention, your certificate/diploma must be apostilled. Otherwise, you may need to go through consular legalization. The exact requirements depend on the country.
Enter a university abroad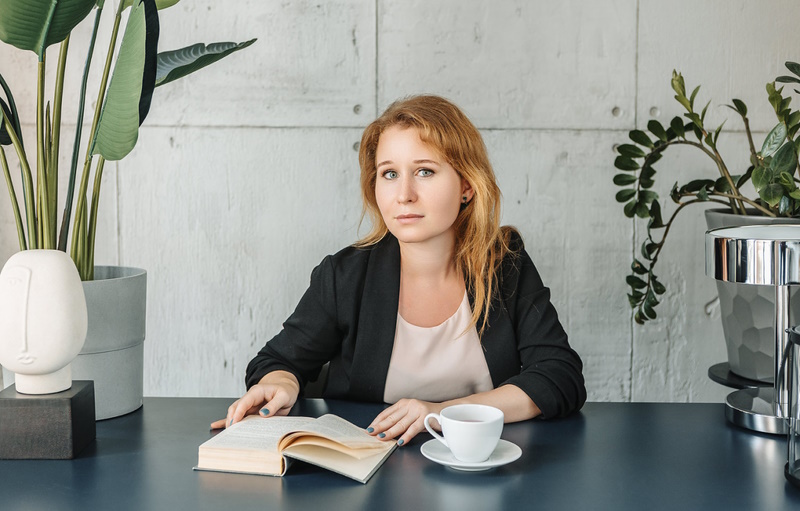 Foundation programs in Hong Kong
In addition to an IB Diploma and A-Levels, students can attend pre-university Foundation programs to enter the university. They help to improve the level of English and enhance the student's knowledge in specialized subjects. For example, in the natural sciences and humanities, mathematics and medicine. Typically, such courses last 1 year. The qualifications of most programs allow graduates to enter not only Hong Kong but also British, American and Chinese universities. To enrol, the applicant must provide a certificate of secondary education and transcript with grades from high school, language certificate (TOEFL/IELTS) and the results of final exams in the native country. Additionally, the administration may schedule an interview.
Some educational institutions offer summer preparatory courses before the admission to the university. As a rule, they are modular and prepare students for a certain specialty, for example, law. In the classroom, students master the basics of the field of study, read educational material and learn the intricacies of the future learning process. Upon completion, students receive certificates and confidence in their knowledge. To enrol in the courses, the applicant must provide a transcript of current grades, a letter of motivation and a language certificate (TOEFL/IELTS). Such programs supplement knowledge but are not a key condition for admission to bachelor's studies.
Colleges — Vocational Education in Hong Kong
High school graduates can enrol in sub-degree programs — associate degree or Higher Diploma. After graduation, students can continue their studies and after another two years (that is, "2 + 2") receive a bachelor's degree. Another way is to immediately start working in a specialty. Graduates of sub-degree programs can find employment not only in private organizations but also in public service.
Vocational Training Council (VTC) and the Hong Kong Academy of Performing Arts, along with other higher education institutions, offer professional programs. VTC brings together 13 training institutions in Hong Kong. The motto of the Council "Think and Do" reveals the ideology of schools — to train students for further employment. Programs are offered in the following disciplines: design, creative media, business, engineering, information technology, hotel business and tourism, Chinese cuisine, etc. You can find a list of programs here.
Most institutions also work with large companies. Partners not only participate in curriculum development but also provide scholarships and internships for students.
There are two types of professional qualifications in Hong Kong:
| | Associate's degree (AD) | Higher Diploma (HD) |
| --- | --- | --- |
| Goal | Knowledge | Practice |
| Content ( 60%) | General subjects (language, IT, etc.) | Specialized subjects (by profession) |
| Upon completion | Continuing education (and employment) | Employment (and education) |
Higher diploma programs are usually accepted with an education certificate of 11 years of school, and for the degree of associate and bachelor's, it is often necessary to provide an equivalent of 12 years of school education:
GCE A-Level/International A-Level;
SAT/ACT;
Another equivalent.
If these documents are not available, then you must contact the college administration and send a school certificate along with the results of your final exams. Further, the educational institution will make decisions on a case by case basis. Additionally, you need to provide a language certificate (TOEFL/IELTS), a motivation letter and an interview.
Need help with admission?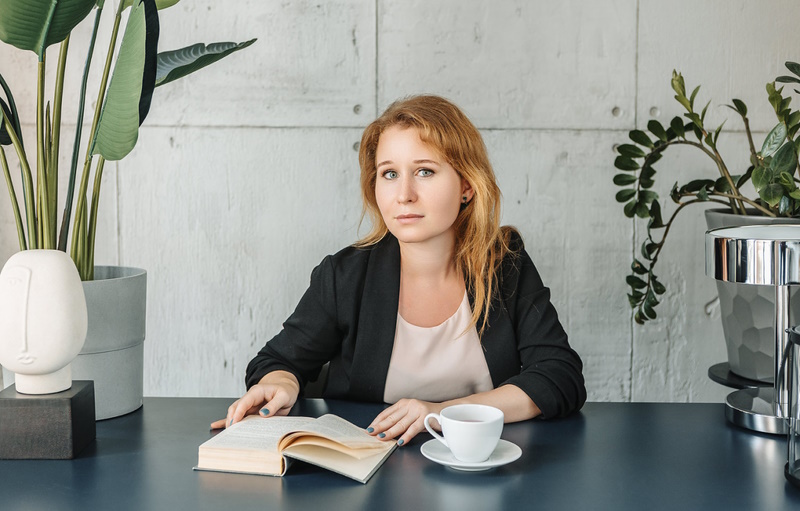 Bachelor's in Hong Kong — Undergraduate
For bachelor's studies, the applicants are selected based on academic performance, exam results, motivation letter, personality traits, talents and achievements. For some programs, applicants are interviewed or present a portfolio.
Students at Hong Kong schools study for 12 years, which differs from the educational system in some countries. Therefore, in order to enter a bachelor's program, it is necessary to request the information directly from universities. Often, on official websites, admission committees indicate lists of countries and equivalent diplomas. Many universities, such as Hong Kong University of Science and Technology, Hong Kong City University and the University of Hong Kong, accept 11-year certificates, but only with honours (GPA — from 4.5 and above). And for some, passing A-Levels, International Baccalaureate (IB), associate degree or higher diploma is required. Additionally, a package of documents usually includes:
There are no unified requirements for exam results. On average, for SAT exams, a score of 1350 is required, and for the SAT Subject test — 550 for each subject, an acceptable result for ACT is 23 and for the Advanced Placement Test — level 3 for each subject.
All documents in languages other than English or Chinese must be accompanied by a notarized translation. The starting date for receiving applications depends on the program, often in late December — early January.
Master's in Hong Kong — Graduate/Postgraduate
Master's in Hong Kong is either standard or research-based. Standard ones are similar to bachelor's studies and consist of lectures, seminars, group and individual term papers. A research master's program prepares students for research at the PhD cycle.
Students are evaluated by written exams, projects, and dissertations.
Since Hong Kong is a global commercial centre, MBA programs are very popular here. Moreover, the teaching of business and management at Hong Kong University of Science and Technology is ranked 16th among the best in the world according to the QS ranking.
The academic year in Hong Kong begins in September and ends in August. As in other countries, master's programs in Hong Kong usually last 1-2 years.
To submit documents to a master's program, you will need:
The application process is done online.
Master's programs in Hong Kong are taught in both English and Cantonese. If you want to learn the local language, most universities offer Cantonese and Putonghua language courses.
Enter a university abroad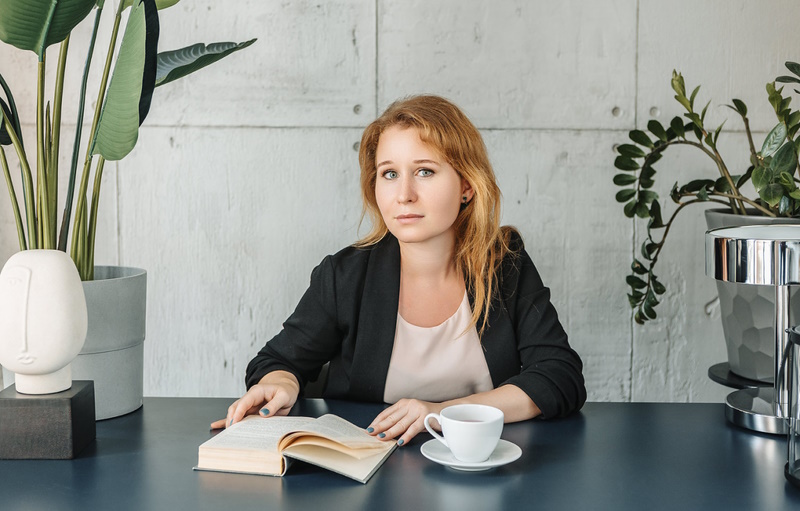 Doctoral studies in Hong Kong — Postgraduate
Hong Kong doctoral studies are similar to British and other countries of the Anglo-Saxon education system. Most PhD programs in Hong Kong last 3-4 years. There is a three-year program designed for students with a master's degree in research (MRes), and the four-year program for bachelor's and master's degree holders. Foreign students can also study part-time. However, in order to get a visa, a study must take place at a state university funded by UGC. Then the three-year part-time program will last 4.5 years, and the four-year — 6 years. The full-time academic year consists of two semesters: autumn (September-November) and spring (January-April).
PhD programs include studies and research. Students attend classes related to the specialty, and basic doctoral courses. The finale of study is the defence of a dissertation in front of an internal and external examiner.
As Hong Kong has a small number of universities, the region has no unified application procedure. Applicants apply directly to the university and there they learn about the requirements:
For four-year programs a bachelor's degree with honours and/or master's degree;
For three-year programs, a MRes/MPhil degree in a related field;
Research statement or research proposal;
CV;
Other documentation (publications, academic awards, and professional qualifications).
If the previous education of the student took place in English, then taking language exams is optional. All other documents must be translated and notarized (check the requirements for your country).
Universities conduct interviews for many programs. For foreign students — by a conference call. However, some applicants arrive in the country for 3-4 days to go through it and at the same time see the university and the city. At the interview, the commission asks questions about the personality of the candidate, his strengths/weaknesses, about previous and upcoming studies.
Academic career in Hong Kong

Hong Kong is not only the heart of industry in the Asia-Pacific region but also a research and development centre. In 2009, the Hong Kong government established an 18 billion USD Research Fund to develop and support research at public universities[5]. The country's universities are focused on industry and are among the most advanced in the world. In the QS ranking 2021, 7 of 8 Hong Kong state universities have a spot, 5 of which were in the top 100.

Academic freedom is one of the basic principles of education in Hong Kong, and each university provides the physical environment and intellectual support for a flourishing study. The teaching career is open to expats. Despite the fact that local professors easily switch from Mandarin to Cantonese and English, you can work here, knowing only English. However, to get a job you must have the following qualifications:

PhD degree;
Research and teaching experience;
Publications in scientific journals.

For some part-time positions, the applicant may have a master's or bachelor's degree, for example, tutor / teacher / lecturer or research / teacher assistant.

In the position of chair / full / associate / assistant professor the applicant already needs to have solid experience in research and teaching, and, of course, a doctorate. But in order to get a long-term or permanent position, the academician will have to work for several years as an assistant. It is also worth noting that, like in many other countries, Hong Kong universities have a lot of bureaucracy.

Universities indicate current vacancies on their official websites. Candidates apply for vacancies online: fill out questionnaires, attach a resume and all the necessary documents. Universities also conduct interviews. Many positions are offered on a contract basis for several years. Contracts may subsequently be extended. The main responsibilities of academic positions include research, teaching, student research management and administrative functions at the department.

Universities in Hong Kong are hiring based on the professional qualifications of the candidate, regardless of gender, nationality or other characteristics. View current vacancies here. The average salary for a lecturer position is 5,618 USD per month[6].
Scholarships and grants in Hong Kong
The government of Hong Kong, universities, public and private organizations offer scholarships and grants to international students. Some are issued to all students, regardless of nationality but are awarded on a competitive basis.
The HKSAR Government Scholarship is intended for local and foreign distinguished high-performing students from:
The grant is awarded for full-time study programs in all degrees and amounts to 10,214 USD per year. Learn more about the scholarship here.
The Belt and Road Scholarship covers the tuition costs of outstanding students from the countries of the "Belt and Road" Initiative. The list includes Russia, Kazakhstan, Ukraine, Kyrgyzstan, Uzbekistan, Macedonia, Qatar and many others. A full list of countries is available on the site. Scholarships are available only for full-time programs of public universities. Source of funding is the Government Scholarship Fund.
| Degree | Number for 2020-2021 |
| --- | --- |
| First year of bachelor's | Up to 35 |
| First year of master's/doctoral | Up to 25 |
The applications for grants are sent directly to universities.
The Self-financing Post-secondary Education Fund provides scholarships to outstanding local and international students studying at associate, diploma, or bachelor's programs full-time. There are 5 types of scholarships:
Name
Criteria
Amount per year
Outstanding Performance Scholarship
High academic performance, leadership and communication skills
10,214

USD

/ 3,830

USD

Best Progress Award
Students who have achieved improvement and progress in their studies
1,277

USD

Talent Development Scholarship
Talented students in sports, music, art and design; innovation, science and technology; or STEM
1,277

USD

Students nominated for national and international events and competitions held outside of Hong Kong
1,277

USD

Endeavour Scholarship
Students with special needs (intellectual disabilities, autistic disorders, physical disabilities, etc.)
1,277

USD
Hong Kong PhD fellowship scheme is designed for applicants of the following universities:
The program provides 39,528 USD for training and 1,647 USD for travel related to conferences and research. Each scholarship holder receives this amount throughout 3 years. For longer periods, universities may additionally provide funds. In the 2020-2021 academic year, 250 scholarships were awarded.
Criteria for selecting candidates are as follows:
Excellent academic knowledge;
Research abilities and potential;
Communicative and interpersonal skills;
Leadership skills.
Universities directly oversee the grant. Detailed information can be found on the official website.
Other scholarships are issued by educational institutions. University administration or international offices may advise you on types of grants and application procedures.
Find scholarships in Hong Kong
Need help with admission?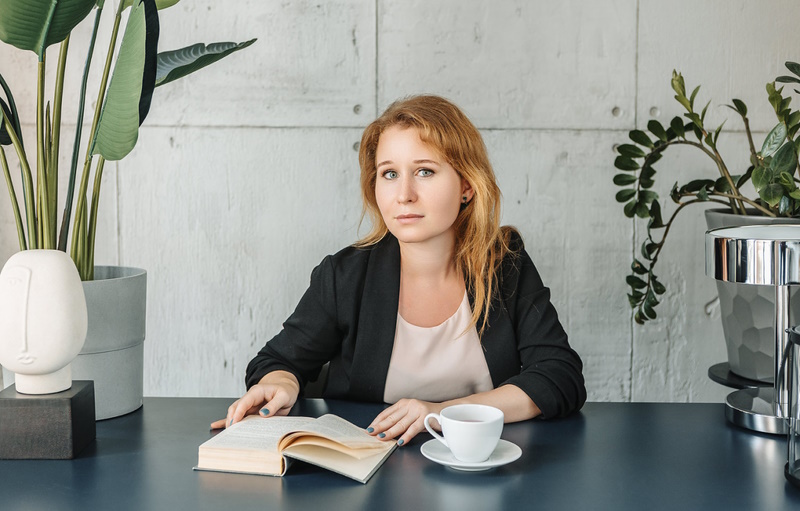 Student visa in Hong Kong
To obtain a visa, foreign students must have a sponsor: the educational institution that accepted the applicant, or an individual living in Hong Kong. Typically, the registration process takes 6 weeks.
Documents required from the student:
Application for study (ID995A);
Copy of the passport;
Photograph;
Hong Kong Identification Card (if any);
Letter of acceptance;
Confirmation of financial viability, for example, a bank statement (if the sponsor is an educational institution).
If the student is under 18

If the student is a minor, one of the parents must authorize the sponsor or relative/friend in Hong Kong to be the student's guardian. Additionally required documents:

Written consent signed by the guardian and the parent;
A copy of the document confirming the address of residence.
Documents from the sponsor:
Form ID995B filled out and signed by the sponsor;
The obligation that the sponsor is ready to provide housing to the student during the training period (if an applicant is a minor).
If the sponsor is an individual

If the sponsor is an individual, then the documents listed above must be accompanied by:

A copy of the sponsor's Hong Kong identification card;
A copy of the sponsor's passport (if the sponsor is not a permanent resident of Hong Kong);
A copy of a document confirming a sponsor's financial viability, for example, bank statements;
A confirmation of the sponsor's commitment to providing financial support to the student during his / her study period in Hong Kong.
You can apply by mail or through a sponsor to the Hong Kong Immigration Department or the nearest Chinese Consulate. Universities provide information to students and help with the submission of documents. For more information, see the Hong Kong Immigration Department website.
Opportunity to work while studying
In the past, international students in Hong Kong were not allowed to work. Recently, however, restrictions have been lifted when it comes to internships, part-time jobs, and summer jobs. This was done in order to attract more students and develop Hong Kong as a regional educational centre.
Foreign full-time students, whose term of study is at least one academic year, can undergo an internship if it is:
Related to the field of studies;
Organized/approved by the university;
It lasts up to 1 year or makes up no more than a third of the curriculum time.
There are no restrictions on the nature of work, wages and the number of working hours of the internship.
International full-time students at all levels of education can work part-time:
No more than 20 hours a week;
On-campus only.
In the summer, you can work any number of hours and anywhere, but only from June 1 to August 31.
Opportunity to stay and immigration to Hong Kong
Hong Kong encourages the immigration of international graduates from local universities. The government has introduced special Immigration Arrangements for Non-local Graduates. Visiting students with a full-time degree obtained in Hong Kong can apply for a work permit through the Department of Immigration website.
Graduates who apply within 6 months after graduation receive a 1-year permit and have the right to stay in the region and seek work. Those who apply after a 6-month period are classified as "returnees" — they need to get a job first, and only then can they get the permit. The work must be related to education and degree.
The permitting process takes about 2 weeks. For returning graduates — 4 weeks. However, the waiting time depends on the number of applications and their individual characteristics. The peak of applications is in the summer from June to August. The cost is 29 USD.
After the expiration of the permit, expats can extend their stay in Hong Kong if they have work and apply for an employment visa. Jobs can be found at career fairs, online or through consultation with a specialist at the university.
Enter a university abroad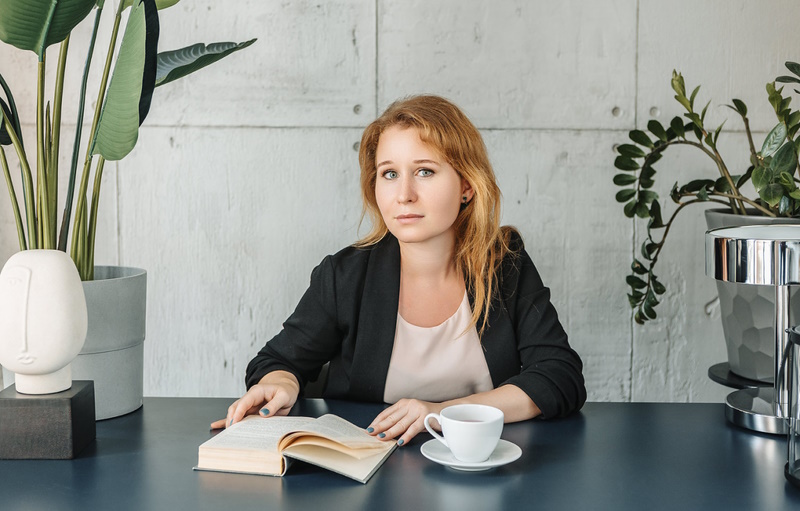 Prospects and employment opportunities
The Hong Kong government is actively attracting international talent. To this end, it has developed employment programs for foreign professionals and entrepreneurs, and immigration programs for foreign graduates of local universities[7]. Many international corporations are based in Hong Kong, so the job market offers a large number of vacancies. Foreigners are free to work only with the knowledge of English. If you speak Cantonese, you can work in local companies as well. Expats are also involved in entrepreneurship: favourable conditions have been created in the region for foreign businessmen.
Hong Kong is one of the most expensive cities in the world in 2020[4]. To live here comfortably, you need to be aware of your future salary in advance. The most popular areas are finance and information technology. For example, a digital marketer earns an average of 28 USD/hour, a financial analyst — 23 USD/hour, a software engineer and business analyst — 20 USD/hour. The unemployment rate is 5.20%, and the minimum wage is 1 USD/hour in 2019[8].
Hong Kong is a major financial and trade centre of Asia and the world. This was made possible thanks to the efforts of the government: a free market, low taxation and almost free port trade led to financial prosperity and a highly developed economy. According to the rating of the Heritage Fund, Hong Kong ranks 2nd in the world in economic freedom[9]. In Hong Kong, there is no VAT, capital gains and dividends tax . The income tax rate is the same for foreign and local companies — 17.5%, and for wages it is a maximum of 16%[10]. Key sectors of Hong Kong's economy are financial services, trade and logistics, tourism, manufacturing and professional services[11].
Diplomas of Hong Kong universities are accepted around the world, so graduates can find work almost everywhere.
Studying abroad with UniPage
Want to study at a foreign university but don't know where to start? We can help!
Our specialists will find a university, arrange your documents, fill out the applications, and stay in touch until you receive an offer.